"The Way Home Renovations Should Be!"
Our Difference
Poor design. Bad craftsmanship. Not showing up when they said they would. Cost overruns. The project taking longer than it should. Not coming back to fix problems.
Home Renovators do not have a squeaky clean image. And frankly, our industry deserves it. There are so many nightmare stories out there and regrets from homewoners on who they selected for their renovation project. Since we started our business in 1983 we have been focused on reversing that negative image. So what does; "The way Home Renovations should be" mean? A statment like that does beg for an answer.
It has to do with our "5-Point Promise" to you: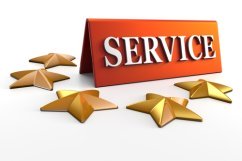 1. Details. Details. Details.
Our clients are often surprised by the number of questions we ask and the time we spend up front with them. We have learned that time invested up front is the key to the project going smoothly and achieving the final look and results you desire. (We try to make it fun too…) Our detail-oriented, meticulous approach is carried over to the design and construction phase of the project as well.
2. Excellence in Design and Craftmanship
A successful renovation happens when the Design & Build parts of the project are in harmony. We are with you during the design phase and execute the building part of the project precisely. A client commented to us:"We've never worked with anyone who came within a millimeter of plans!" That is the
excellence we strive for and is the secret to a renovation that will last for decades.
3. Start Date & Completion Date
Happy homeowners have their projects started and completed on time. When our team gets on your job, we stay committed to it all the way through to completion.
4. Worry Free Installation
Our clients value knowing that we will be running and managing the job from start to finish. We take care of all the materials, scheduling and every little detail of the job- so you don't have to. No stress and worry free.
5. Our "Stuff Happens" Warranty
Stuff Happens! And when it does, we'll be right there to fix it. Your project comes with a full 5 to 15 Year Warranty so that you can rest confidently and comfortable. An outside firm recently completed extensive surveying of our clients and one of our clients shared the following- which we hope sums up our business:
"With Rod he's just one of those guys you feel like will take care of you."
That is our goal and the way we want you to feel about your Diamond Home Improvement experience. We'd love for you to join our family of clients!